Baked Chicken with Soy Chorizo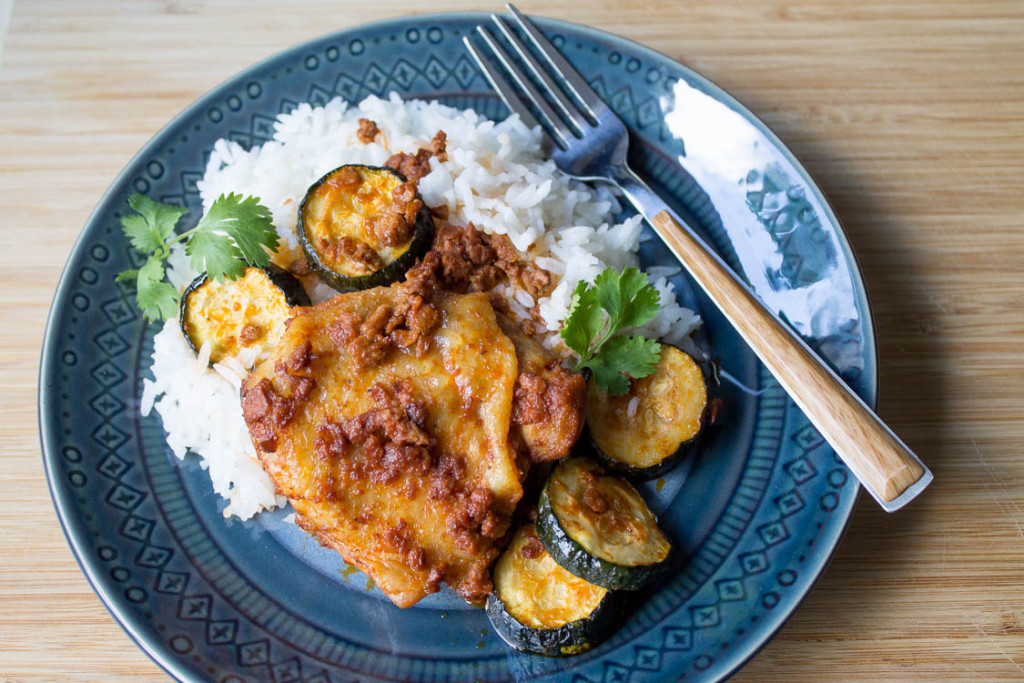 Cut open the package of chorizo and mix everything together to evenly coat the chicken and zucchini.  Make sure you get some of the chorizo underneath the skin if you left it on. 
Mix everything together and bake skin side down for about half an hour, then turn them over to cook skin side up and return them back into the oven.