Buñuelos Mexicanos
December 17, 2013
|
by Stephanie Chavez
|
Leave a comment
(Updated on 12/16/2016 to include new images and affiliate links.)
After consulting with one of my Tia's about how to fry these beauties, I set out to make MY OWN buñuelos.  Spanglish Spoon style! What sets mine apart from other recipes??  Well….
THIS!
Coconut oil!
Most recipes for Buñuelos Mexicanos will call for vegetable oil, and it's probably healthier to use when you compare saturated fat content, but ya know…, some things just shouldn't be substituted.  You are not going to believe what a difference it makes when you use this oil as opposed to vegetable oil.  It's a wee bit pricier than vegetable oil, but trust me, it's worth it for this recipe!
1 cup sugar
3 tablespoons ground cinnamon
¼ teaspoon ground star anise powder
4-8 Tortilla Land tortillas cut into 8 triangle portions. (The amount of tortillas you use depends on how many people you are serving.  4 = 32 pieces, 5 = 40 pieces, etc.)
1 cup coconut oil
You will also need:
large bowl
10″ frying pan
tongs
a wide spatula
two small cookie trays or large plates
paper towels
Directions: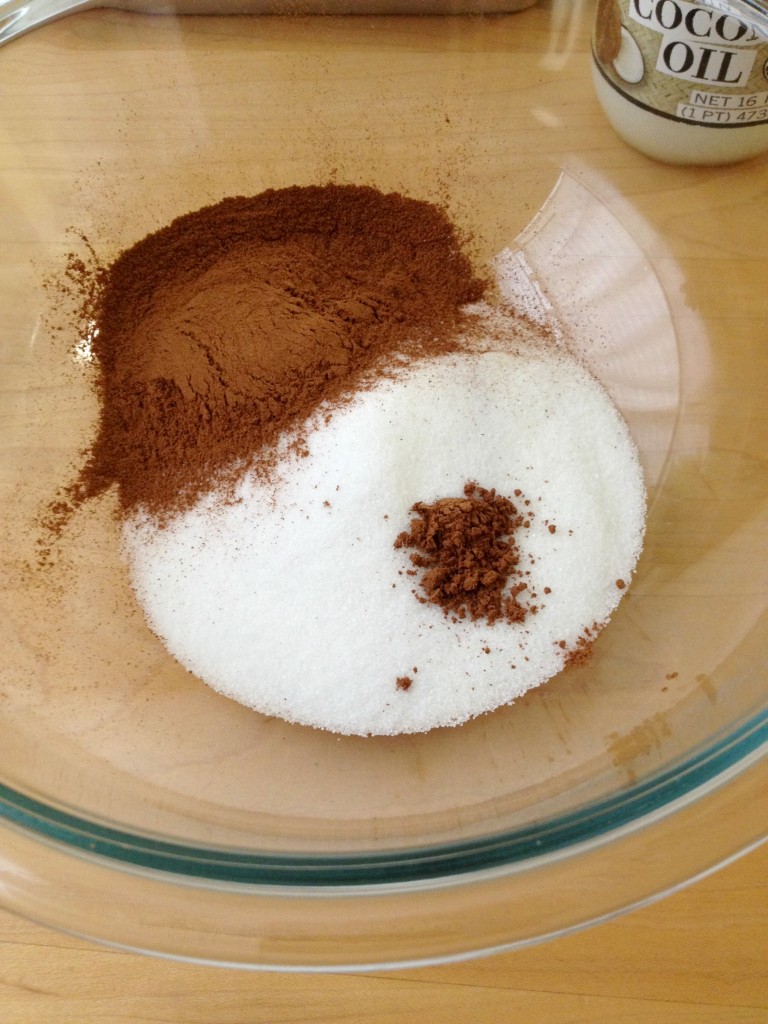 First combine the sugar, ground cinnamon and anise powder in a large bowl.  Mix well then set aside.
Line one of the trays or plates with paper towels. Set that aside.
By the way, please be careful with hot oil!  It shouldn't be left sitting for too long alone because hot oil can catch on fire.  Just in case, Here is a helpful kitchen fire safety article with a video from Statefarm.
They are ready when they have turned a golden brown color and become brittle and flaky (similar to baked phyllo dough, just a little thicker).
They are sooooo good!  And addicting!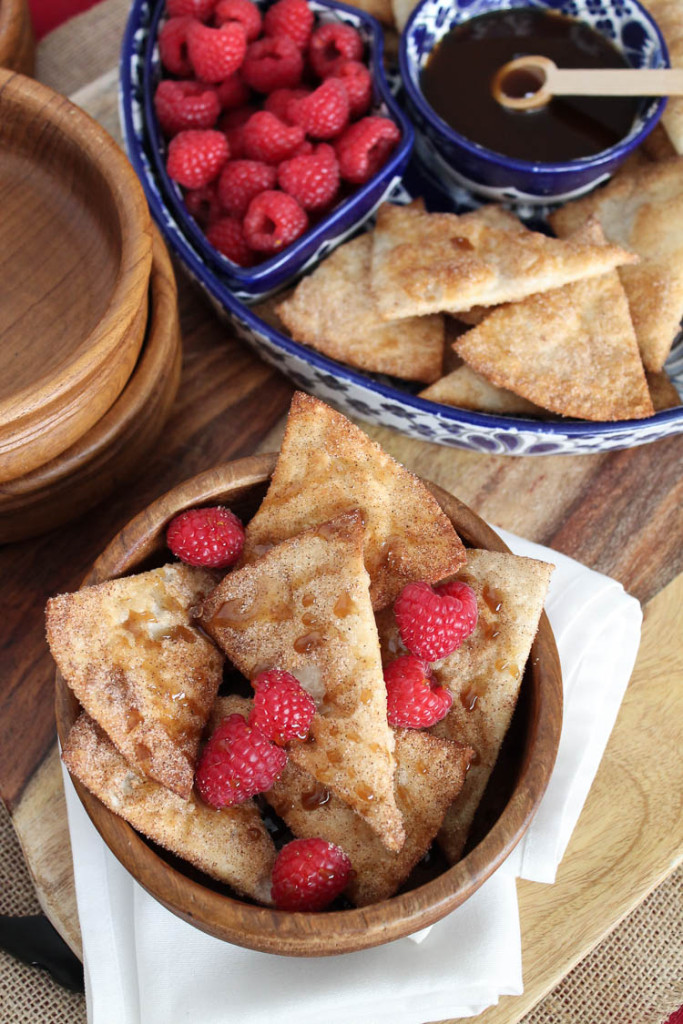 I hope you enjoy.