10 Creative Ways to Use Almond Pulp
In this post, I will show you in four easy steps how to dehydrate raw almond pulp to make almond meal and almond flour, plus you'll learn 10 Creative Ways To Use Almond Pulp.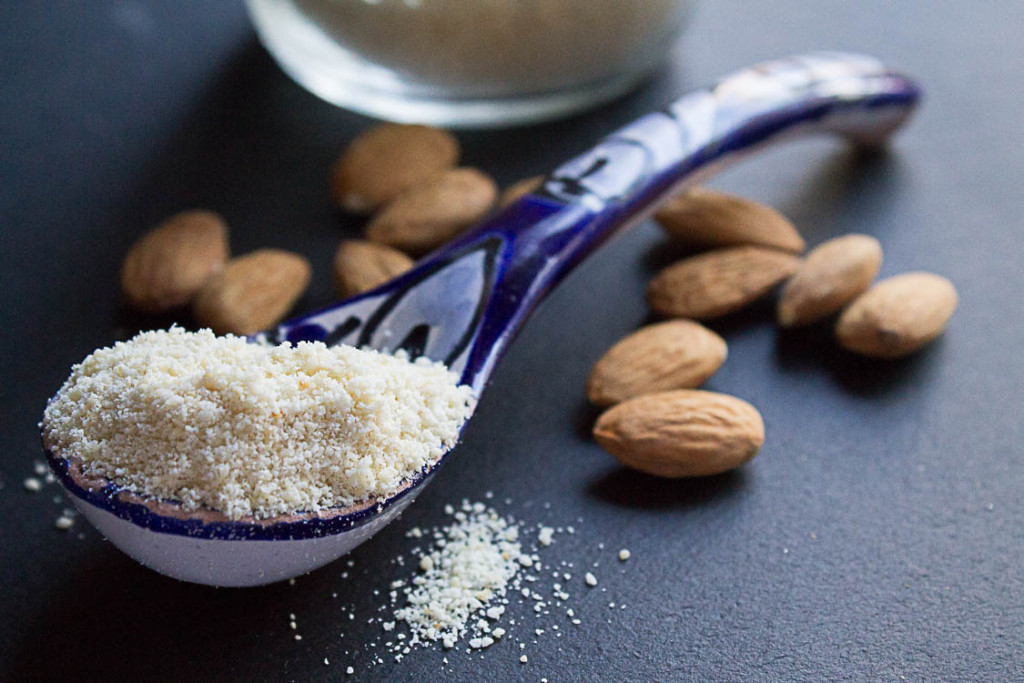 Have you given the Almond Milk recipe I posted last month a try yet? I will admit this post should have come to you right after the almond milk post, but I felt it was more important to do some research on how to use the leftover pulp first. Also, I wanted to provide you with a list of Creative Ways to Use Almond Pulp whether it's dried or raw. That meant finding other recipes and posts about almond pulp that I myself would try at home.
Honestly, I had no idea what to do with the raw almond pulp for a while either, so I've just been freezing most of it. But now that I have this handy list, it's time to start experimenting.
Here are five ways you can use the Raw Almond Pulp that is left from making almond milk:
The Best Grain-Free Chocolate Cake Ever from Traditional Cooking School
Almond Cheese by Dairy Free Betty
Almond Pulp Hummus from Everyday Detox
Almond Pulp Macaroons by The Particular Kitchen
Body Scrub by the Blender Girl
Next, I'll show you in four easy steps how to dehydrate the pulp to make almond meal and almond flour. I've included the instructions in a pinnable image to make it easier for saving onto your pinterest boards and for sharing. Making almond milk has been a life changer for me and my lactose intolerant little girl, but I just couldn't see myself throwing the almond pulp away. It felt like such a waste! Know what I mean?
So if this will help others, I want to make this tutorial easy for them to find. So please pin and share it!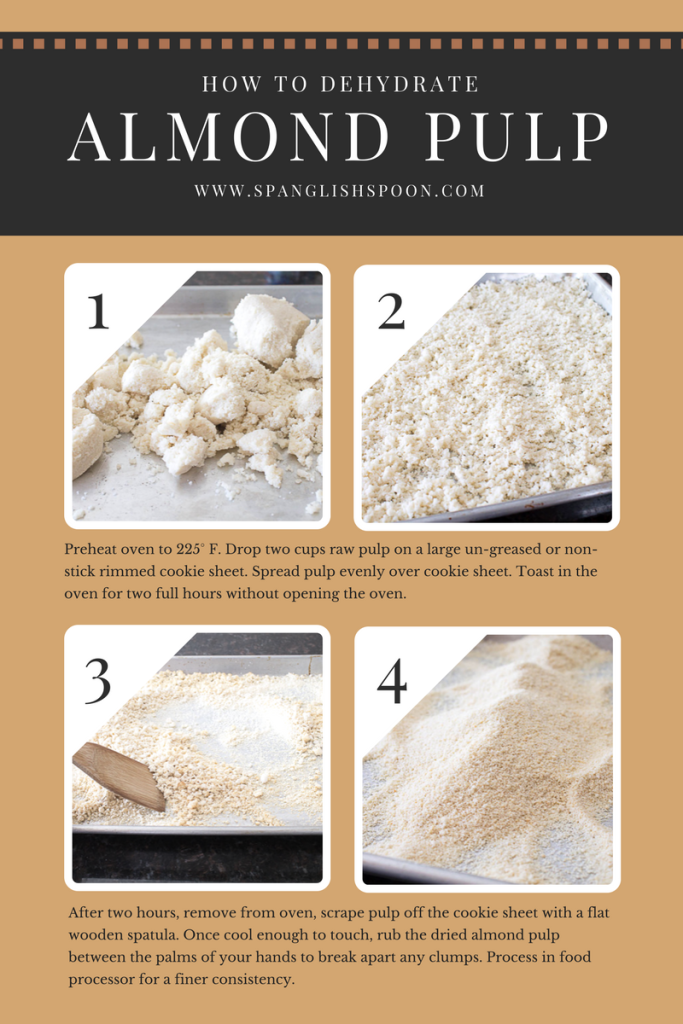 So what can we do with this Almond Meal or Almond Flour? Well, we can make these five recipes to start:
Blueberry Tart (Pie Crust) from Sweet As Honey
Almond Flour Shortbread Cookies from King Arthur Flour
Coconut Macaroons by The Rawist
Almond-Crusted Halibut with Lemon Garlic Butter by Ahead of Thyme
Low Carb Hand Pies Stuffed with Chili by Ketogasm
I don't know about you, but I am totally digging these almond flour recipes more than the raw ones. Something about eating raw almond pulp just doesn't sound appealing to me, but you never know. I'm always willing to try new things at least once. The body scrub for sure deserves a try.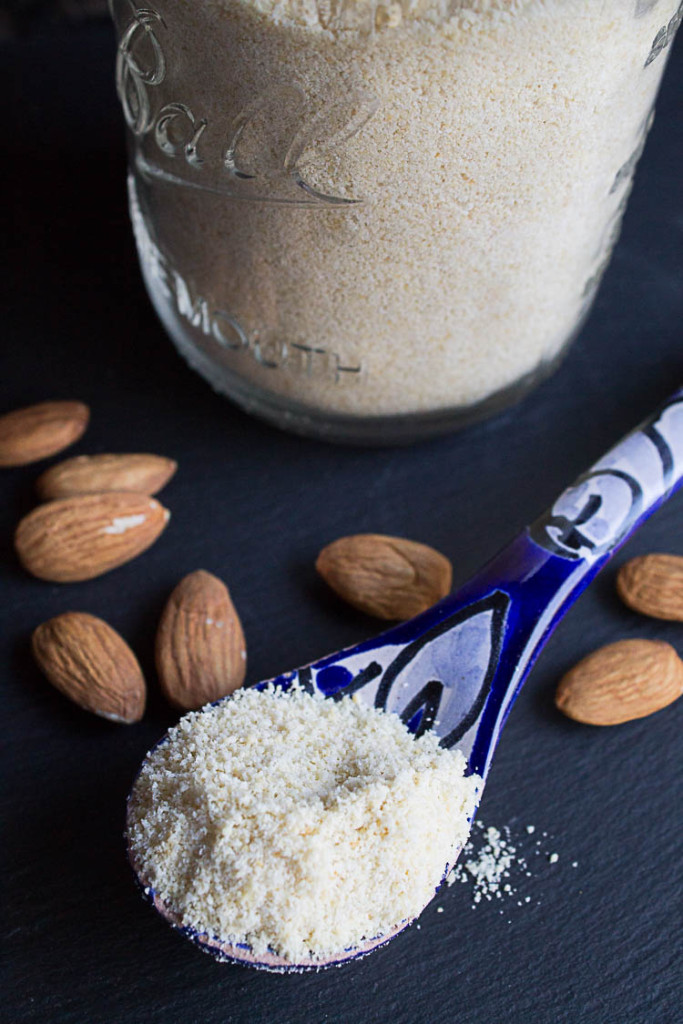 So, what recipe will you be trying first? Do tell! I want to hear all about it. 😉
How to Dehydrate Raw Almond Pulp in the Oven
Ingredients
2 cups raw almond pulp (leftover from making almond milk)
Instructions
Preheat oven to 225°F.
Spread almond pulp over clean cookie sheet. Bake two hours without opening the oven.
Scrape pulp off cookie sheet with a flat wooden spatula. Rub almond meal between palms of your hands to break any clumps.
Process in a food processor for a finer consistency.
Notes
If you're afraid the pulp will stick to the cookie sheet, line it with parchment paper or use a non-stick cookie sheet.
http://spanglishspoon.com/creative-ways-to-use-almond-pulp/