Family Friendly Day Trip to San Francisco
February 19, 2014
|
by Stephanie Chavez
|
Leave a comment
Zoo's are not my favorite place to visit (I always feel so bad for the animals), but when in San Francisco, theirs takes you out of the hustle and bustle of the city and into a gorgeous setting where you are surrounded by nature.  It's hard not to fall in love with the SF Zoo.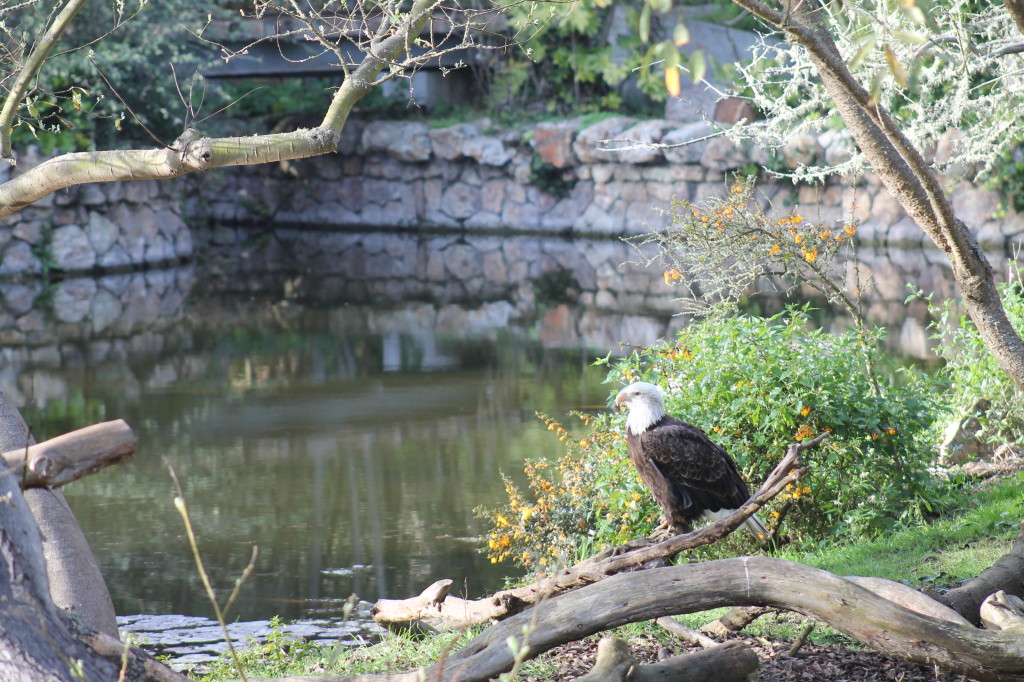 As much as it hurts me to see the bigger animals in zoo's, I feel a little better knowing some are there because they were rescued.
This bald eagle for example was rescued after suffering wing injuries in the wild.
Peacock's are all over the Zoo!  They seem just as interested in us as we are of them in fact.
And the TREES!!  Oh those glorious trees that look like blankets atop tall skinny trunks.  I'm such a tree hugger, haha! I wish I would have asked someone what they are called.  Anyone know?  My guess is: Cypress Trees?  Either way, they are beautiful, tall, and everywhere.  These reminded me of a heart, so I had to take a picture of it.
See.  Trees everywhere!  I'm in heaven when surrounded by such beauty.
Go visit the Leaping Lemurs and find an awesome view of the coast (if it's not hazy that day).
And if you're lucky to be there on a (sorta) clear sky kind of day, try and stay for the sunset.  It's amazing!
Finally, end the night over at Fisherman's Wharf or Pier 39 for a clam chowder bowl, lobster sandwich, boiled crab, or whatever you're in the mood for that night.  There are options for every budget.
Safe travels friends!